Hartford, CT – December 12, 2019 – Obie Award-winning playwright and actor Nilaja Sun will perform her acclaimed solo show, Pike St., at Hartford Stage Thursday, January 9, to Sunday, February 2, 2020. Pike St. will be directed by Ron Russell, who also serves as Sound Designer.
In Pike St., Sun vividly brings to life three generations of a Puerto Rican family living on New York's Lower East Side. Evelyn, a mother struggling to hold her life together with both grace and humor as she cares for her immobilized daughter and supports her womanizing father, relies on money from her brother who is serving abroad in Afghanistan. When he comes home, suffering from PTSD, Evelyn fights for her family's healing, redemption and survival in the face of a threatening storm – both natural and man-made.
"With her trademark virtuosity, Nilaja Sun has created a compelling, timely – and humorous — theatrical event in Pike St.," said Hartford Stage Artistic Director Melia Bensussen. "I'm excited to share her playing of dozens of roles and her luminous solo channeling of voices to tell the story of one family surviving through a natural disaster. This will be an event to remember."
Nilaja Sun's Pike St. was originally commissioned and produced by Epic Theatre Ensemble and made its world premiere at the Abrons Arts Center in New York. Sun's critically-acclaimed Off-Broadway hit No Child… was recognized with 21 awards, including an Obie Award, a Lucille Lortel Award, two Outer Critics Circle Awards (including the John Gassner Playwriting Award for Outstanding New American Play), the Helen Hayes Award, two NAACP Theatre Awards, and the soloNOVA Award for Artist of the Year from the terraNOVA Collective. Her television and film credits include Madam Secretary, The Good Wife, 30 Rock, Law & Order: SVU, Unforgettable, The International, Youth in Oregon, and Rubicon. Sun is a Princess Grace Foundation Award recipient and has worked as a teaching artist in New York City for 20 years. She most recently participated as a guest artist for Project: Transform at Education @ Hartford Stage. Under Sun's guidance, a group of 15 to 20 Connecticut high school students from different backgrounds–including race, gender, ethnicity, sexual orientation and social class–collaboratively created and performed a devised theatre piece exploring the transformation of minds, neighborhoods and communities.
Pike St. Director and Sound Designer Ron Russell is the co-founder of four theatres – the Summer Theatre Enrichment Project at El Centro in Lorain, Ohio; Swine Palace Productions in Louisiana; UBI Rep Theatre in San Diego; and the Epic Theatre Ensemble. With Epic Theatre Ensemble, Russell has directed 16 award-winning Off-Broadway productions, including premieres of Kate Fodor's Hannah and Martin, Vern Thiessen's Einstein's Gift, Shakespeare's Richard III: Born with Teeth, and Nilaja Sun's Pike St. He received an Obie Award for Epic's adaptation of Antigone and the International Ibsen Award for Pillars of Society. Russell has designed sound for Nilaja Sun's No Child… (Obie Award) and Judith Thompson's Palace of The End. Russell's teaching experience includes over 50 public schools, reaching over 18,000 youth; and his work as an educator in New York City has been recognized by citations from the Municipal Arts Society and Mayors Giuliani and Bloomberg.
The artistic team also includes scenic designer Mikiko Suzuki MacAdams (Mira Nair's Monsoon Wedding, Berkeley Repertory Theatre; Katsura Sunshine's Rakugo, New World Stages); costume designer Clint Ramos (Once on This Island and Eclipsed, Broadway); and lighting designer Tyler Micoleau (Be More Chill and The Band's Visit, Broadway). Molly Eustis (Pike St., Off Broadway) is the Production Stage Manager, assisted by Nicole Weigert (Detroit '67, Hartford Stage).
Robinson+Cole is the Lead Sponsor for Pike St.
The Producer for Pike St. is Sue Ann Collins.
Nilaja Sun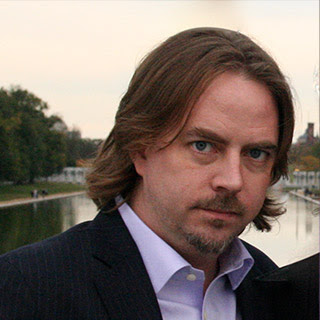 Ron Russell
Information and Special Events
Dates & Times – The production runs Thursday, January 9, to Sunday, February 2. Weeknight and evening performances begin at 7:30 p.m.; Saturday, Sunday, and select weekday matinees begin at 2 p.m.
Press and Opening Night – Friday, January 17, at 7:30 p.m.
Sunday Afternoon Discussion – Sunday, January 19, at 2 p.m.
Open Captioned Performance – Saturday, January 26, at 2 p.m. and 7:30 p.m. For patrons who are blind or have low vision — free service with admission.
Audio Described Performance – Saturday, February 1, at 2 p.m. For patrons who are deaf or have hearing loss — free service with admission.
AfterWords Discussion – January 21, 22 and 28. Join members of the cast and our Artistic staff for a free discussion, immediately following select 7:30 pm performances on Tuesday or 2:00 pm Wednesday matinees.
Tickets start at $25. For show times and tickets, visit https://www.hartfordstage.org/pike-st/ or contact the Hartford Stage Box Office at 860-527-5151. Student seats are $20. For group discounts (10 or more), contact Group Sales at 860-527-5151. Group rates are limited to select performances and based on availability.
HARTFORD STAGE
Hartford Stage enters its 56th season beginning an exciting new chapter. Newly-appointed Artistic Director Melia Bensussen and Managing Director Cynthia Rider will continue the theatre's legacy of artistic excellence by creating theatrical works that enlighten, entertain, and educate.
Renowned for producing innovative revivals of classics, as well as provocative new plays and musicals,  Hartford Stage has earned many of the nation's most prestigious awards, including the 1989 Tony Award for Outstanding Regional Theatre. Additional national recognition includes honors from the Outer Critics Circle, Drama Desk, American Theatre Wing (OBIE), and the New York Critics Circle.
Hartford Stage has produced over 80 world and North American premieres, including the new musicalAnastasia, which enjoyed a two-year run on Broadway; A Gentleman's Guide to Love and Murder,winner of four 2014 Tony Awards, including Best Musical and Best Direction of a Musical; and Quiara Alegría Hudes' Water by the Spoonful, winner of the 2012 Pulitzer Prize for Drama. Other notable premieres include The Engagement Party by Samuel Baum; Make Believe by Bess Wohl; The Age of Innocence by Douglas McGrath; Seder by Sarah Gancher; Rear Window, adapted by Keith Reddin, and starring Kevin Bacon; An Opening in Time by Christopher Shinn; Reverberation by Matthew Lopez; Big Dance Theatre's Man in a Case with Mikhail Baryshnikov; and Breath & Imagination by Daniel Beaty. Nationally-renowned titles include the New York transfers of Enchanted April; The Orphans' Home Cycle; Resurrection (later retitled Through the Night); The Carpetbagger's Children;and Tea at Five.The leading provider of theatre education programs in Connecticut, Hartford Stage's offerings include student matinees, in-school theatre residencies, teen performance opportunities, theatre classes for students (ages 3-18) and adults, afterschool programs and professional development courses.
The leading provider of theatre education programs in Connecticut, Education @ Hartford Stage offers student matinees, in-school theatre residencies, teen performance opportunities, theatre classes for students (ages 3-18) and adults, afterschool programs and professional development courses. Education @ Hartford Stage programming reaches approximately 21,000 Connecticut students annually.